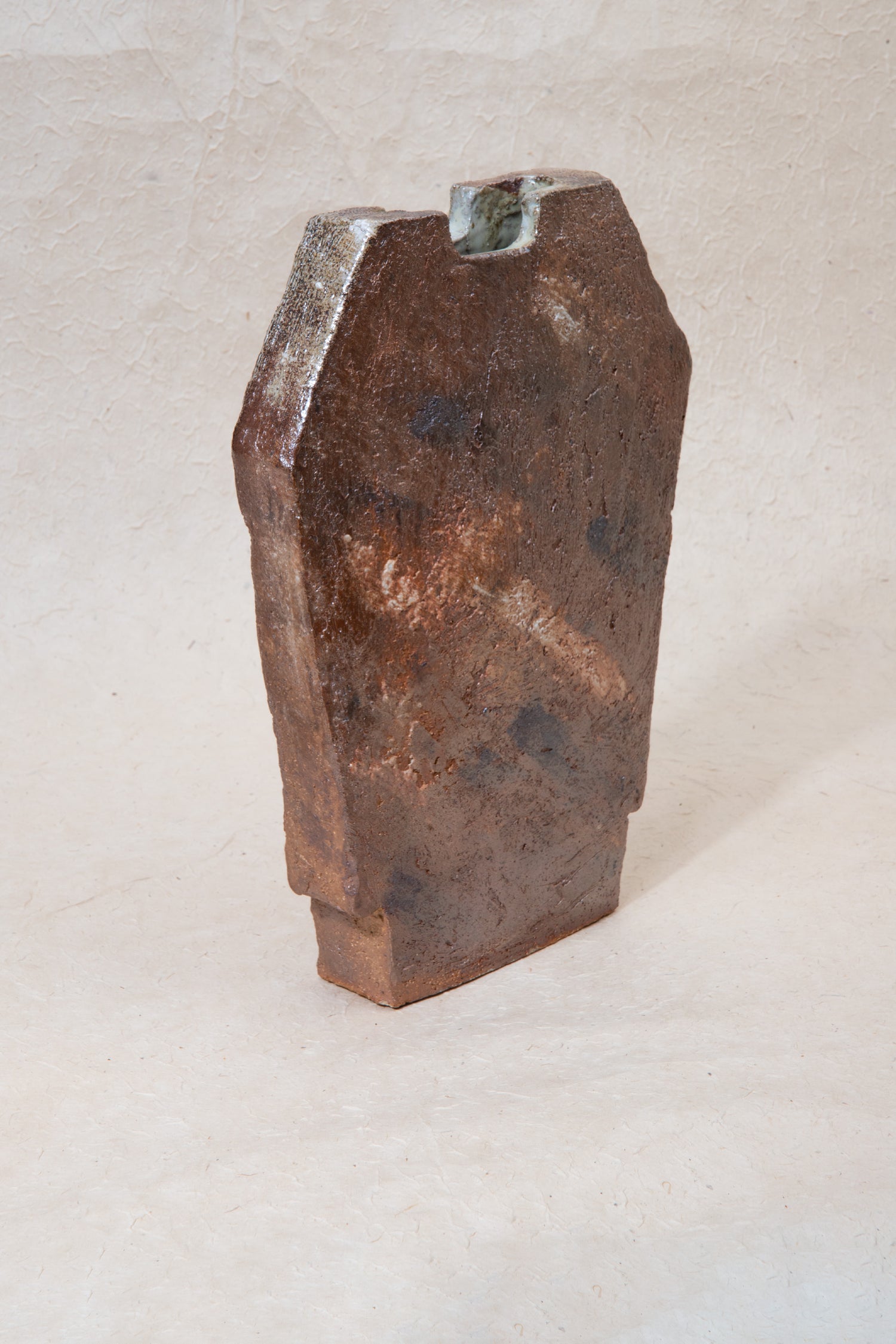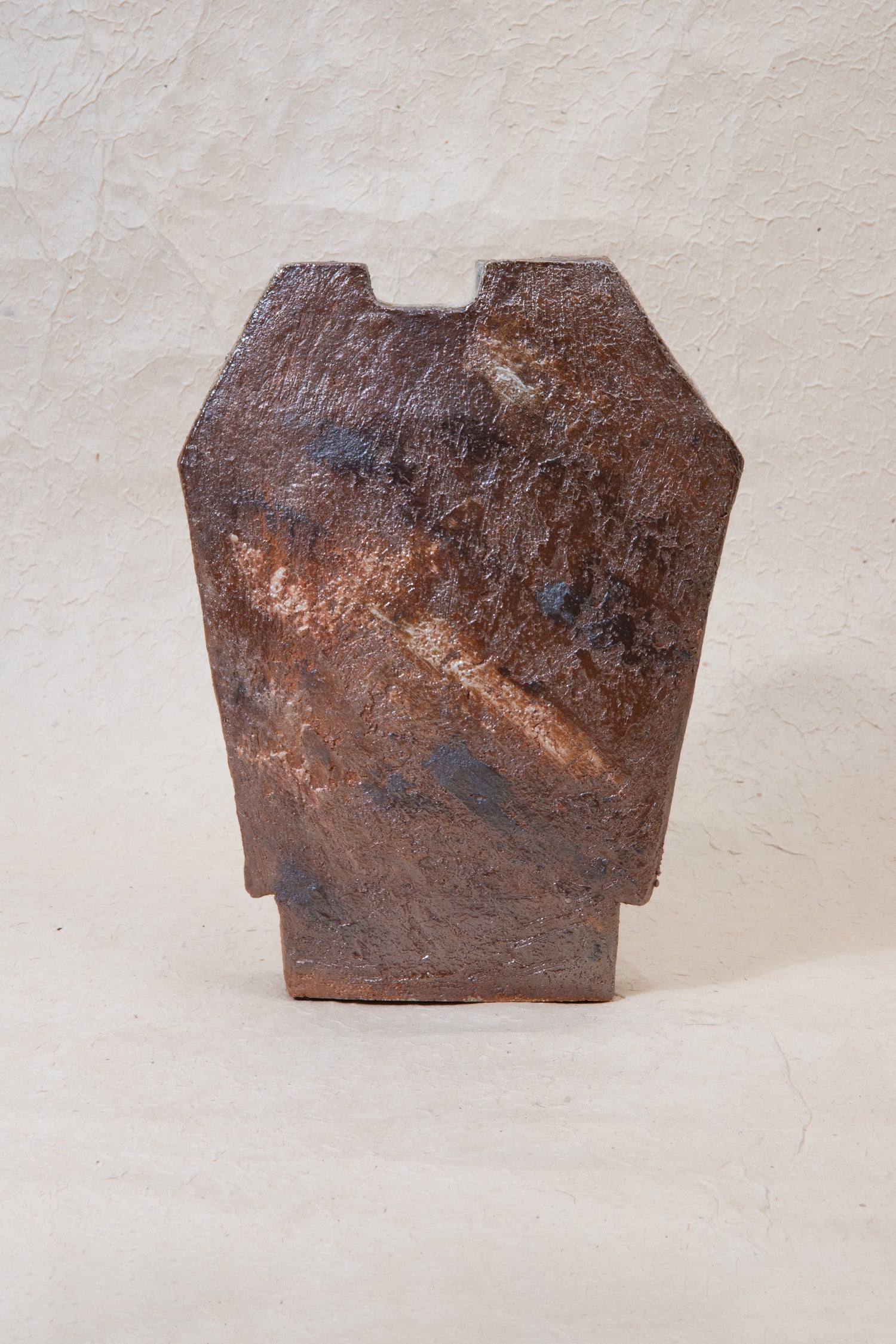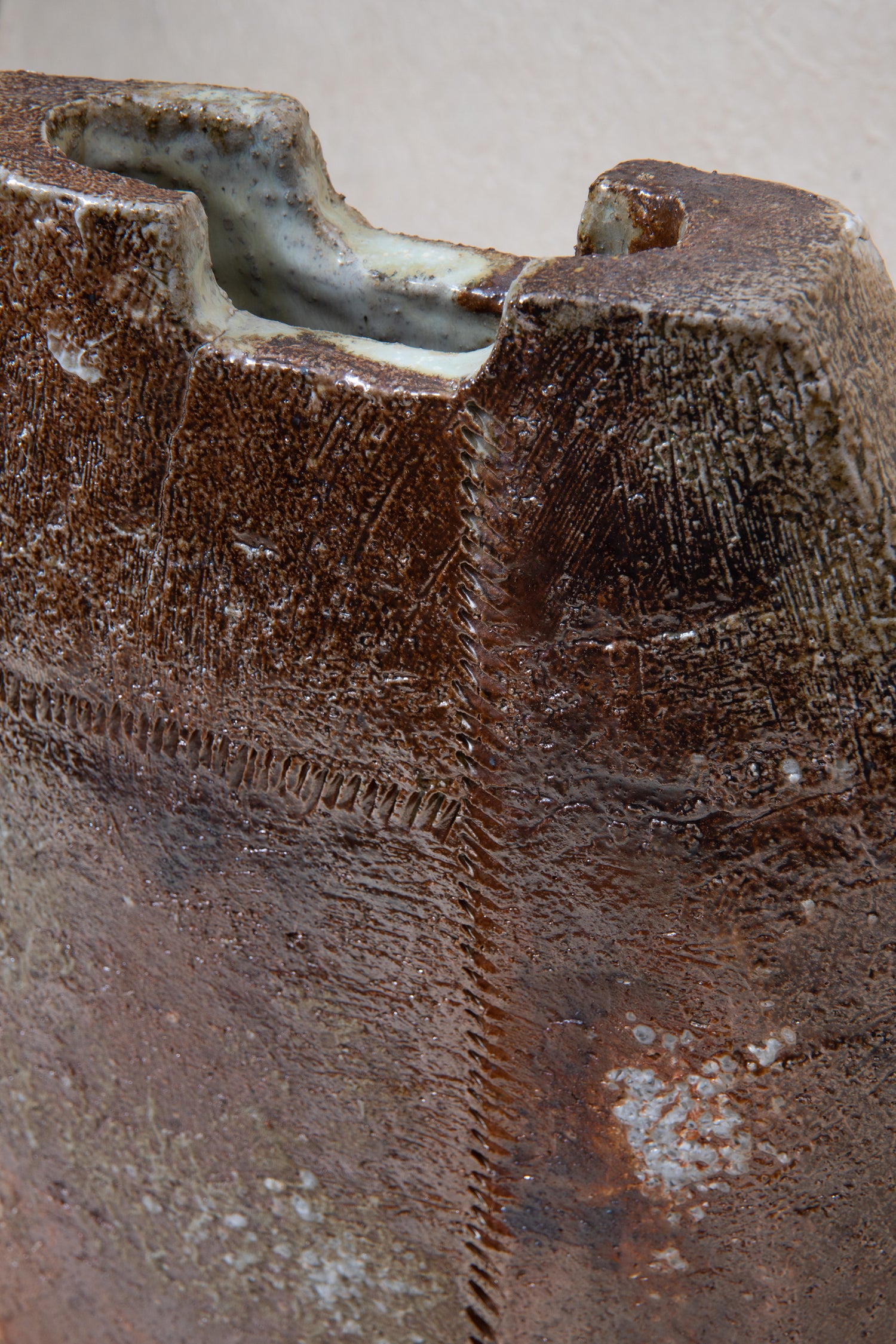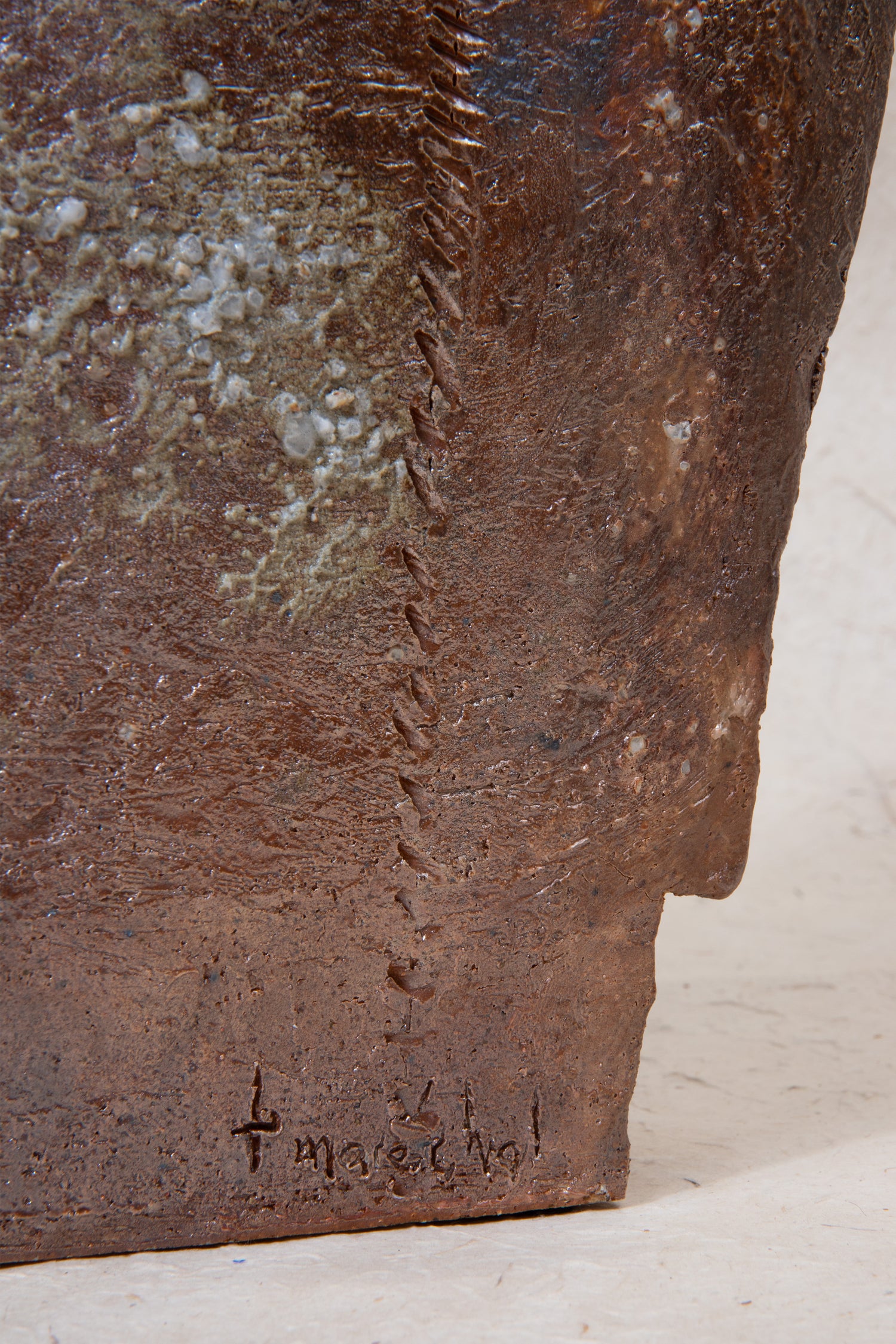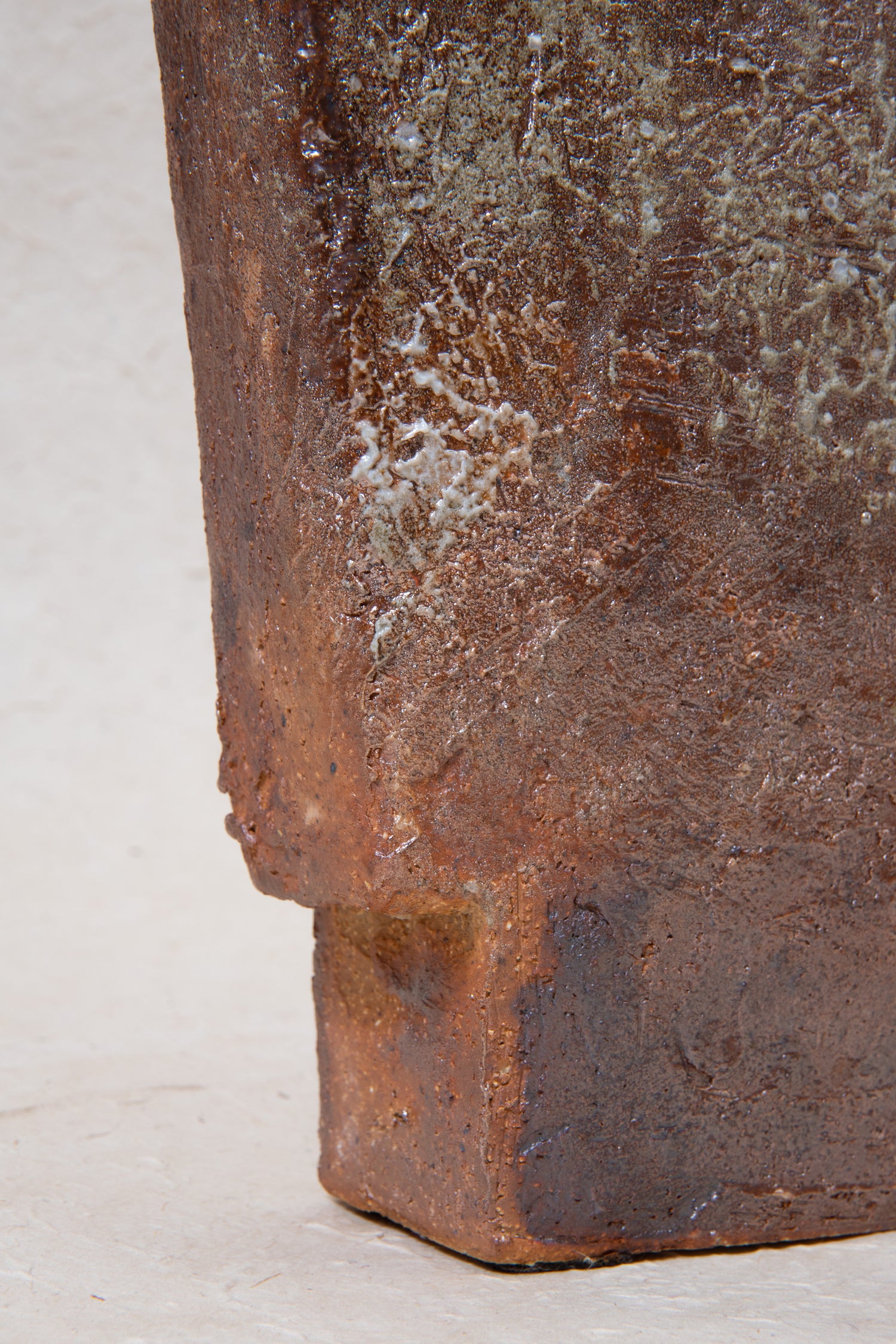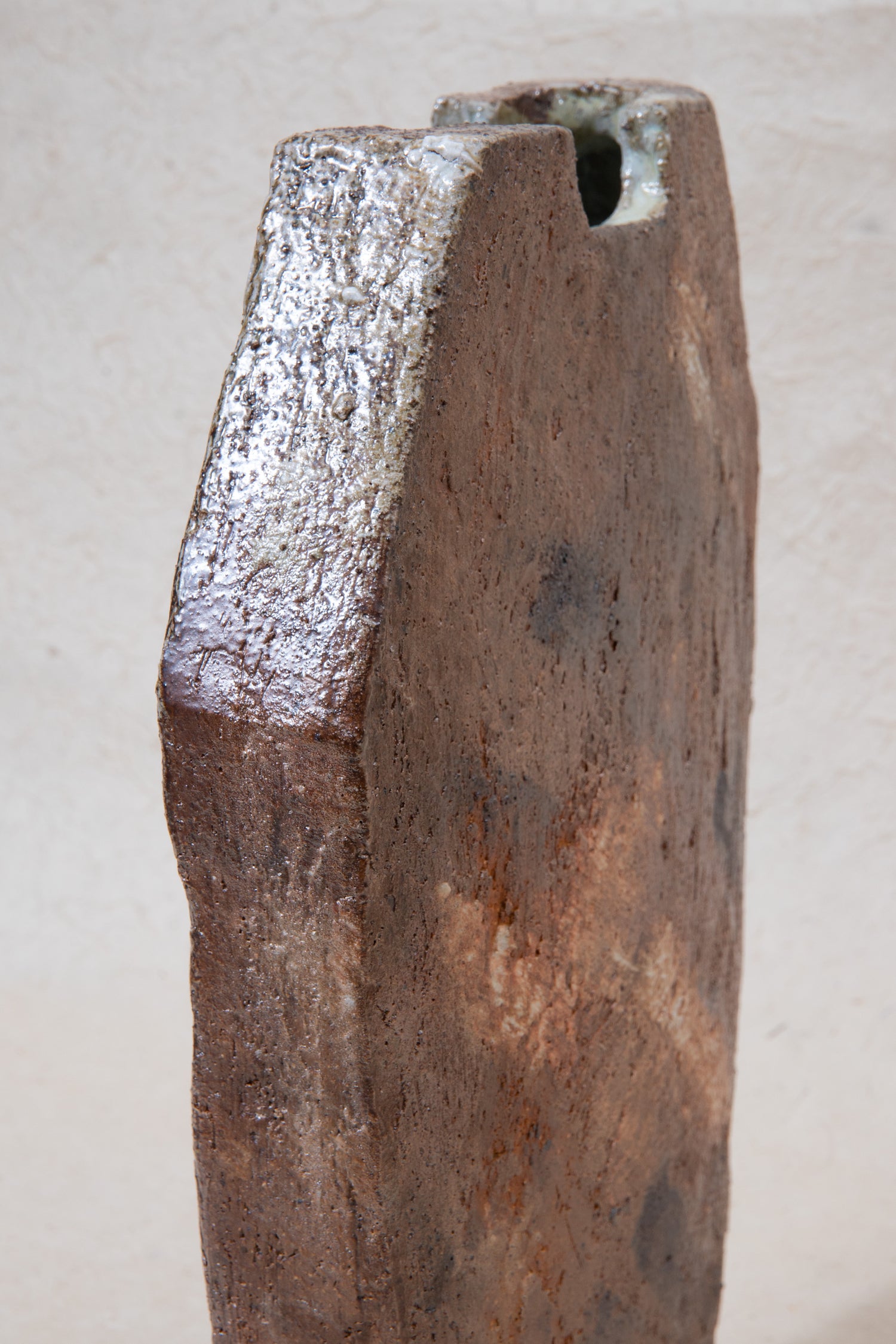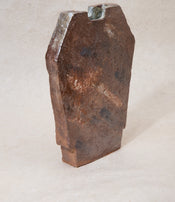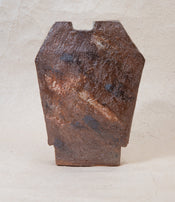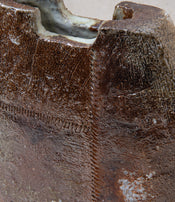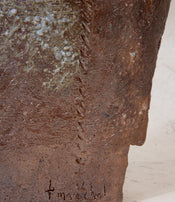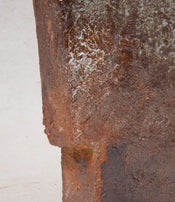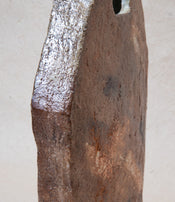 FRANÇOIS MARÉCHAL'S SANDSTONE VASE
Sandstone vase by François Maréchal (born in 1945), La Borne.
Signed by the artist, wood firing. Unique piece.
A graduate of the School of Fine Arts in Bruges, François Maréchal follows the teaching of Jean and Jacqueline Lerat. His diploma will allow him to be a teacher and potter.
He returns to the wood-fuelled pottery oven and raw or rough sandstone. He draws his pieces and then builds them by assembling layers of plates.
It's brutalist, it's strong – it's beautiful, no?
Dimensions: H 42 cm x W 31 cm x D 6 cm
Material: Ceramic
Colour: Ochre
€1.400,00