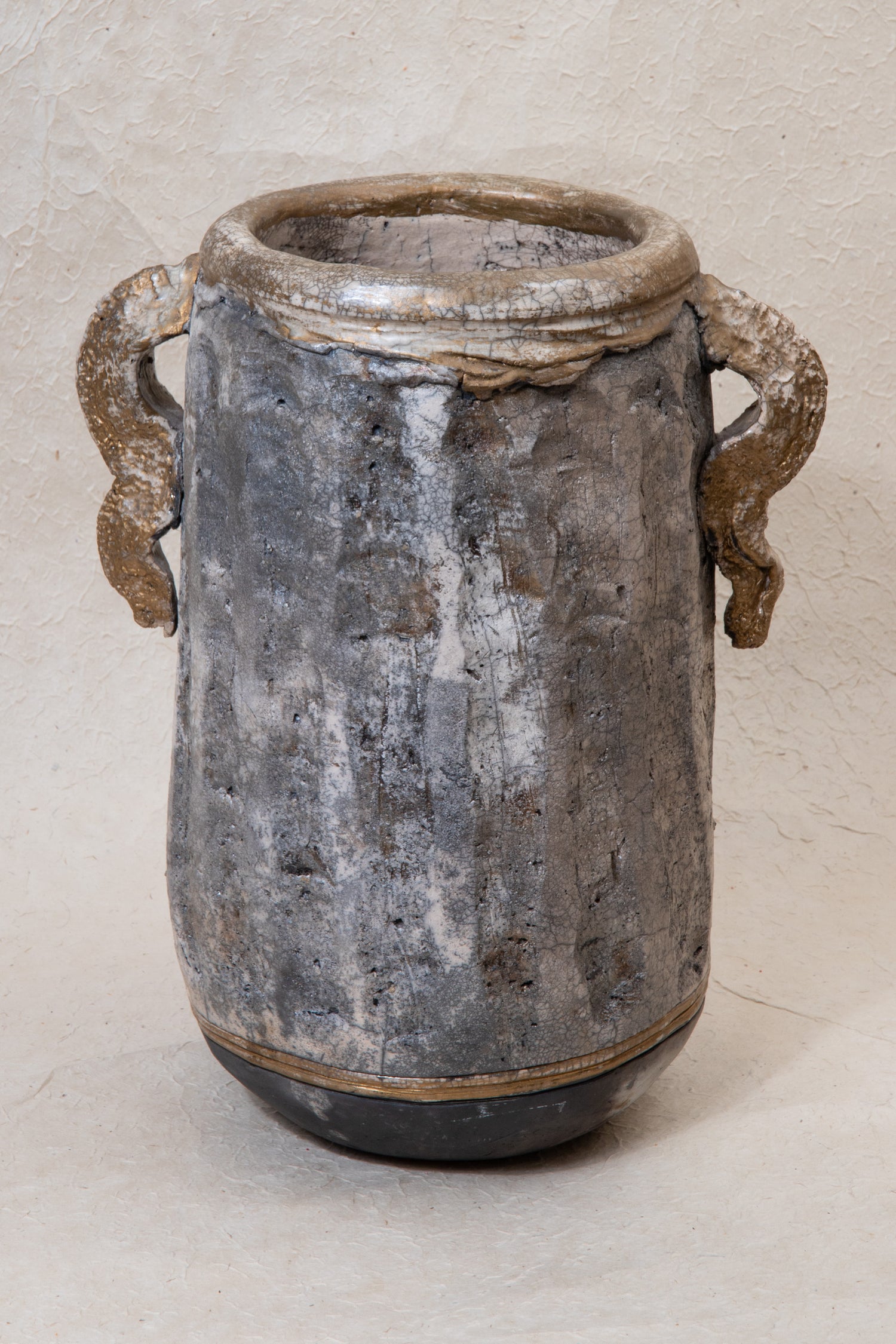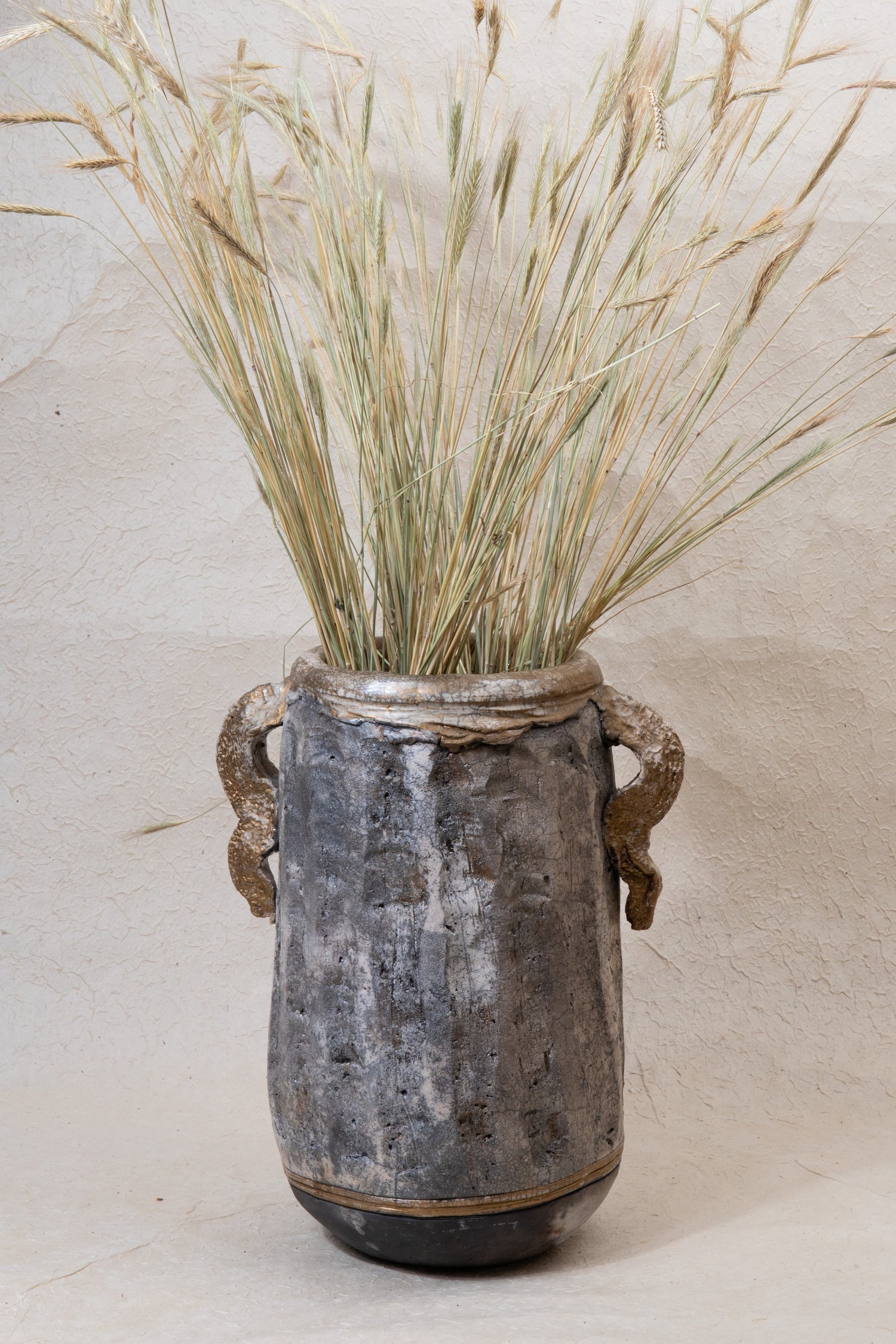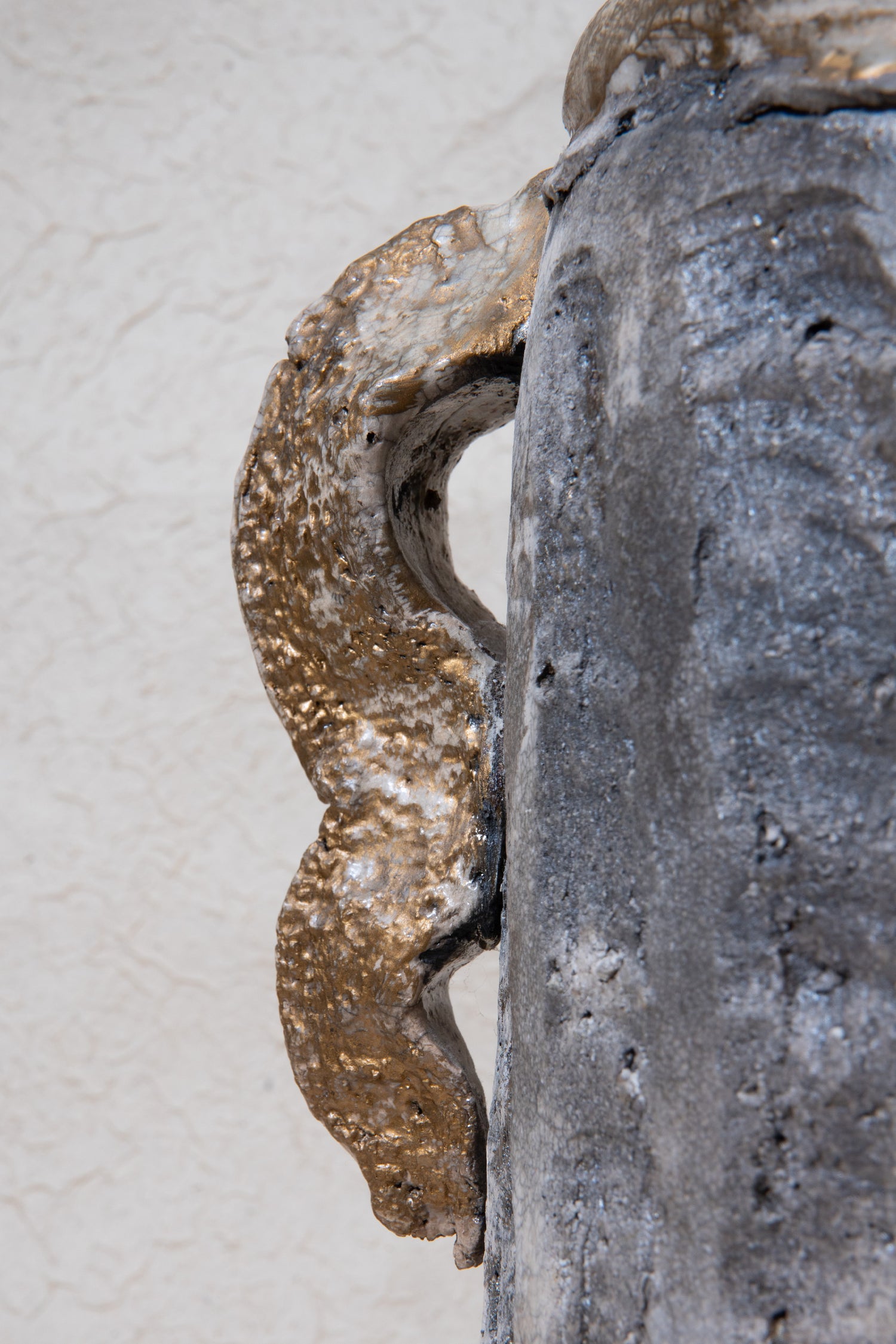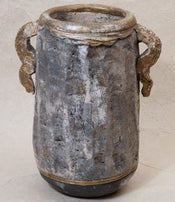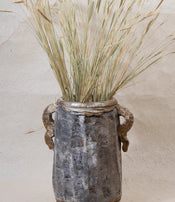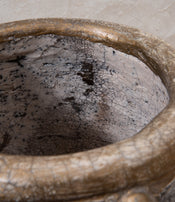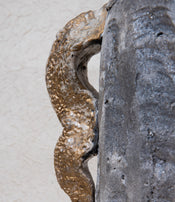 LARGE FRANÇOIS BELLIARD JAR
Large raku jar by François Belliard (born in 1949).

Handles in the shape of ram's horns. Signed under the base. Unique piece.
Imposing, rough, primitive – if it weren't for that little golden touch on the handles and the collar that gives it a precious air.
Dimensions: H 49cm x D 25cm
Material: Ceramic
€1.600,00