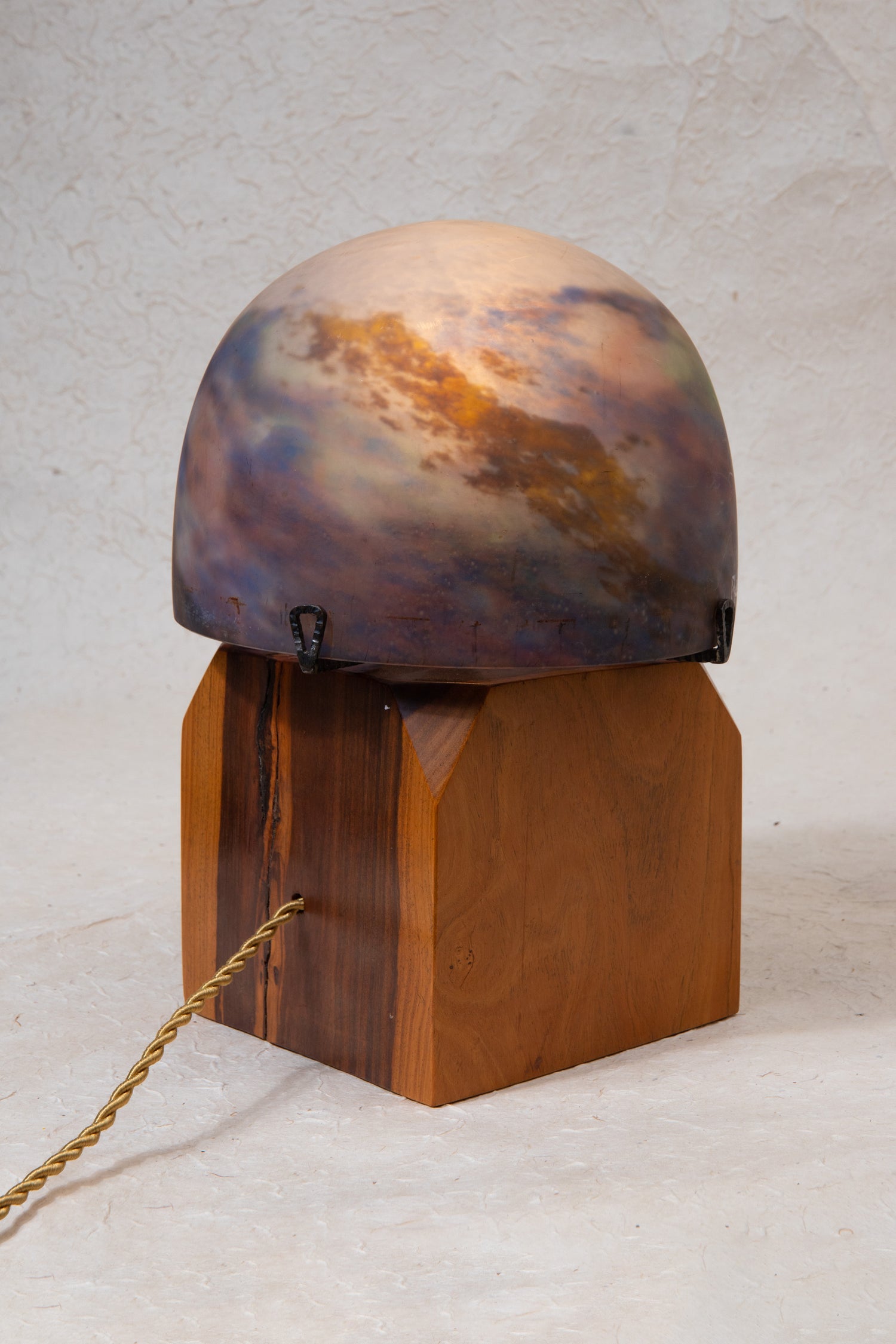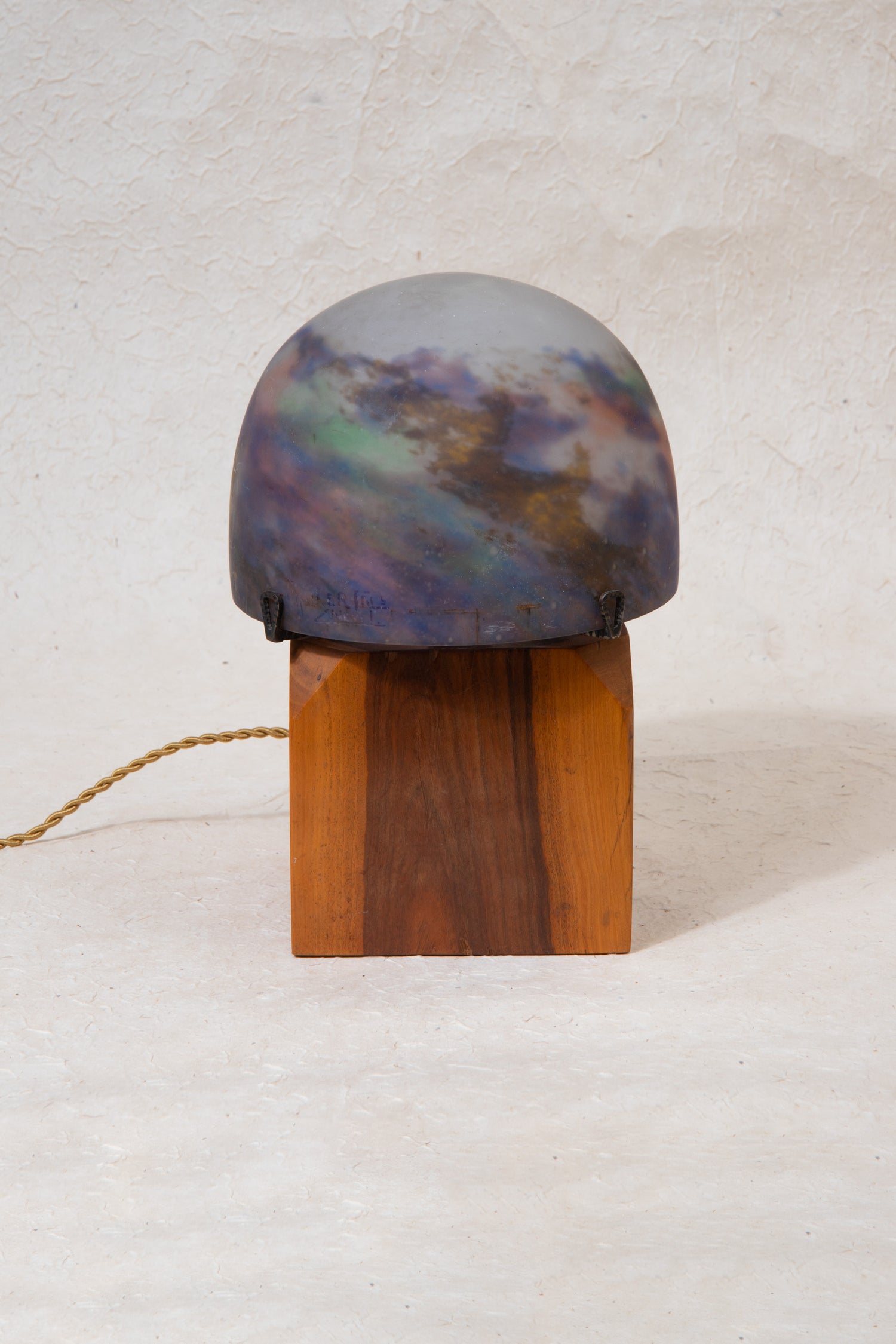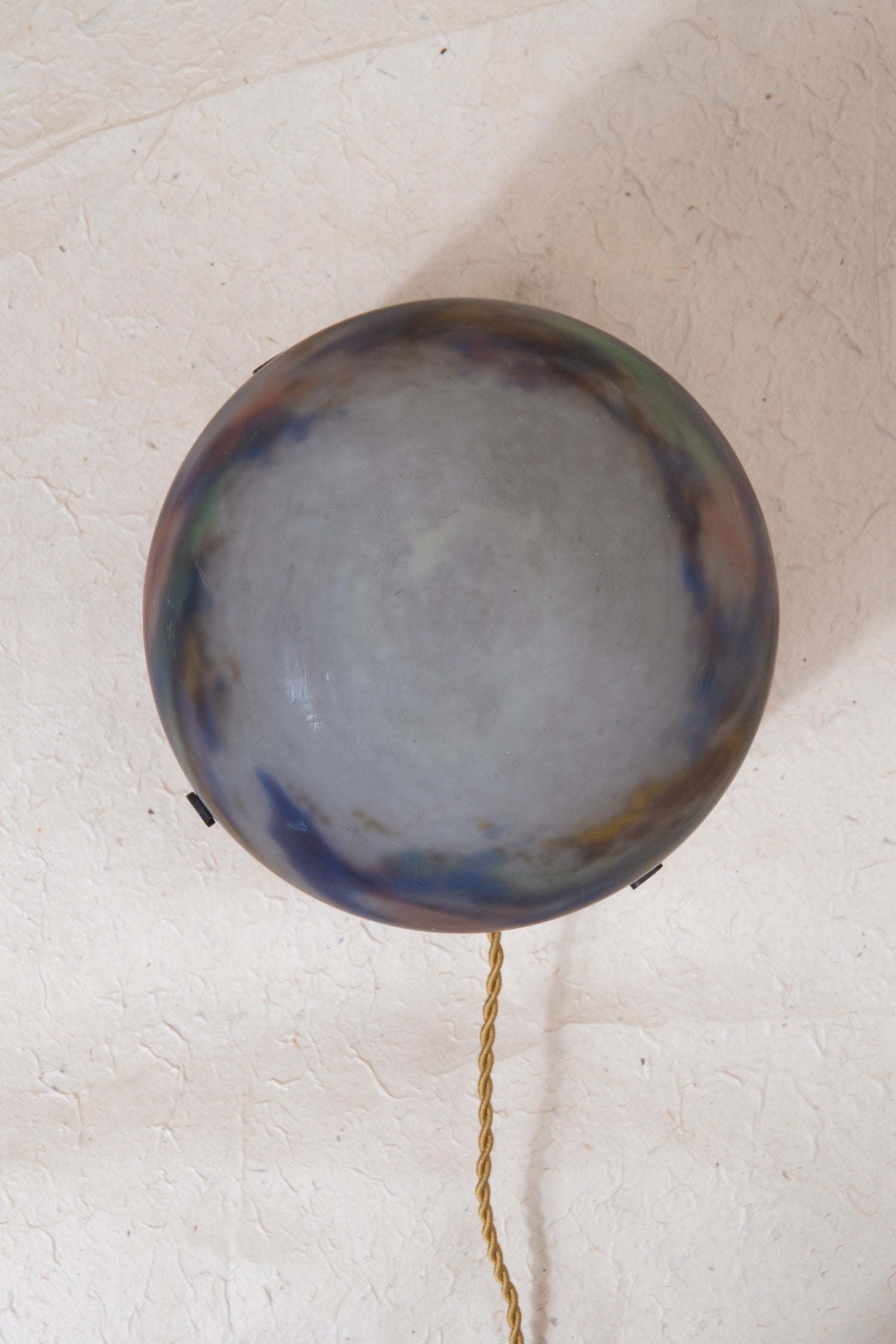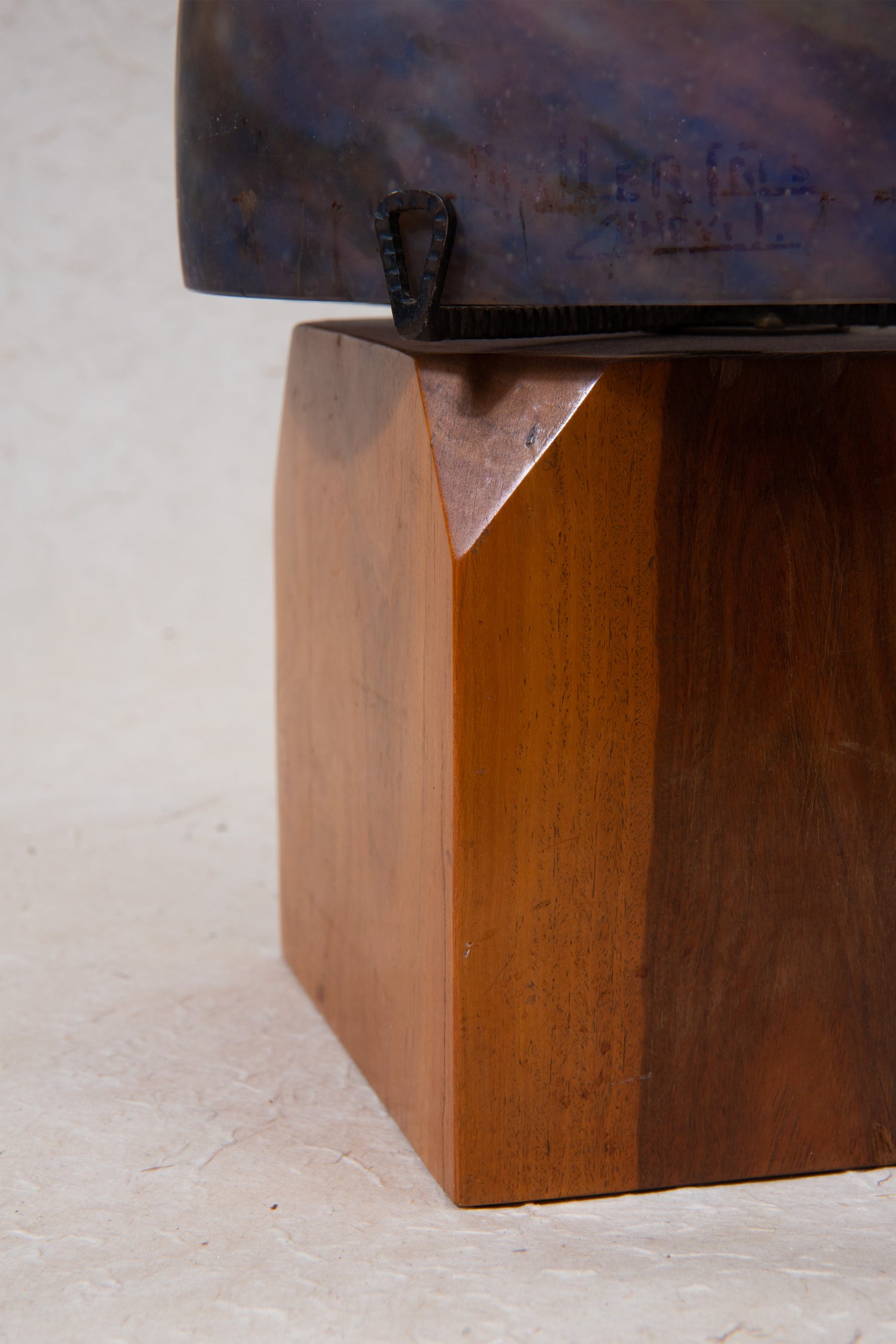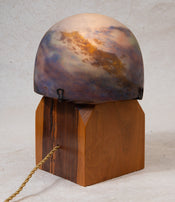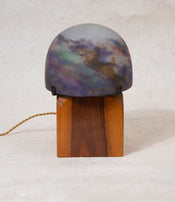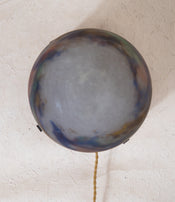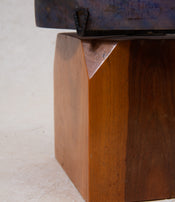 Sky Lamp by Muller Frères.
Sky Lamp by Muller Frères

The lampshade is in blown Marmorean glass. Manufactured in the Muller Frères glass workshop in Lunéville.
Wrought iron frame, solid wood foot. Signed on the lampshade, 1930.
The wooden base is probably not original. The bases of Muller Frères lamps are most often made of wrought iron. But that's what makes this lamp unique; we particularly like the contrast of textures between the wood and the glass.
€2.000,00